20/5/17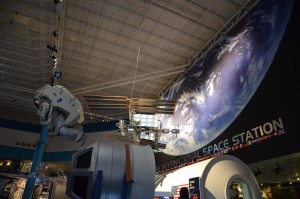 So today is NASA day and our last full day in the US before heading to the Caribbean. We left Galveston early and headed north to Clear Lake to see the Johnson Space Centre. We arrived well before opening time and there was still a pretty impressive line up to get in the front door. So we joined the line and waited patiently to get inside.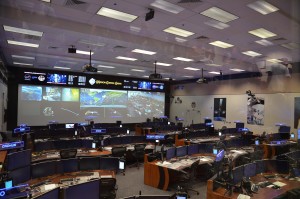 Johnson Space Centre is Mission Control and Engineering for NASA. So although there is a significant museum and tourist area it is working campus for NASA. Here you can view one of the Mission Control rooms (there are three), see the training area for astronauts and see many of the old rockets/ lunar modules etc.
Once you enter the museum you are entering space central. Astronaut suits, replica moon buggies, replica rocket engines all are on display for any space junkie. Much of the museum is dedicated to future space exploration- especially Mars. How to get there? What to eat? Where to live etc? Some of the latest thinking is that the astronauts will travel to Mars via an inflatable "home"! They will launch from Earth on a more traditional style rocket (no more shuttles in space) with the astronauts strapped on the top. Once the rocket is in space and on its way to Mars, the astronauts will deploy an inflatable pod from the end of the living quarters that will enable them to have space to move around, sleep, exercise etc.. Very interesting concept because I was wondering how they were going to live for months in the smallest of spaces (they had a mock up on display). Eating.. well it probably won't be packets of dehydrated food.. they are working on what plants they could possibly grow in a low solar environment and better ways to filter and reuse water.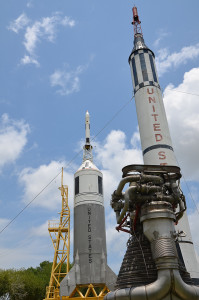 One of the most interesting tid bits I picked up on the day was the way in which NASA will launch its future missions (dubbed Orion). No longer will NASA own and operate the rockets.. All launching will be outsourced to the private sector.. SpaceX and Boeing. SpaceX have built + tested a rocket that is now re-usable. It is currently launching satellites into space and the rocket itself is returning and landing on Earth (kind of like the way a Harrier Jet takes off and lands). The ultimate, reusable rocket. YouTube it if you want to see it landing. Boeing are testing more of the standard one way style. Will be interesting in the next decade to see what the future of rocket launches will look like.. Must put it down on my list of trips to be done… would love to see a rocket launch!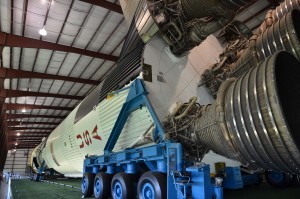 Johnson Space Centre is also home to replicas of many of the rockets that have been used over the years to launch astronauts into space. The crowning glory is the Saturn V rocket that is on display. Its so large that it is housed in this big warehouse. It takes a good few minutes to walk from one end to the other- can only imagine how high the rocket was when it was standing on the launch platform!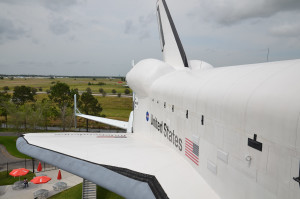 The other notable museum piece is the replica shuttle + 747. When in use the shuttle was launched at Kennedy Space Centre (Florida) but it was housed and refurbished in California.. So the dilemma, how do you move the shuttle around safely and effectively? The answer was to move it via 747. An American Airlines 747 was converted to enable the shuttle to be "piggy-backed" when it needed to be transported. In fact, the last shuttle mission was for the 747 to fly the shuttle around the USA to say goodbye.
The other highlight of the day was catching the tram into the working s of Johnson Space Centre to see Mission Control. There are three rooms that house "mission control". The one we saw was not in use but gives you a good idea of what goes on. Houston at times, is a go! Today, Houston is used to control the International Space Station. We're here on a weekend so there wasn't much going on (we could see a live feed of the working control room)- a few guys wandering around keeping an eye on the vitals of the Space Station. Didn't get to hear any astronauts (or people faking it aka The Dish) but was still worth a look.
We finished up our day at Space Central by seeing an IMAX about manned space flight. Gotta love any opportunity to see IMAX.. It was a shame though that we weren't strapped onto a rocket "go-pro" style and checking out a launch.. Can only imagine what that must be like! Reminds me that I once had a hankering to go into space.. that is until I worked out how motion sick I get…..
Our NASA day and our last day in the US ended with us packing up all the odds and sods and finding homes for them in our suitcases. Tomorrow we fly to Jamaica for five days of R+R.